This is my Black Friday, Small Business Saturday and Cyber Monday sale all rolled into one. I am making things really simple this year, that is why I am calling it Simple Savings. You save, it is that simple. (keep scrolling to the bottom for the details).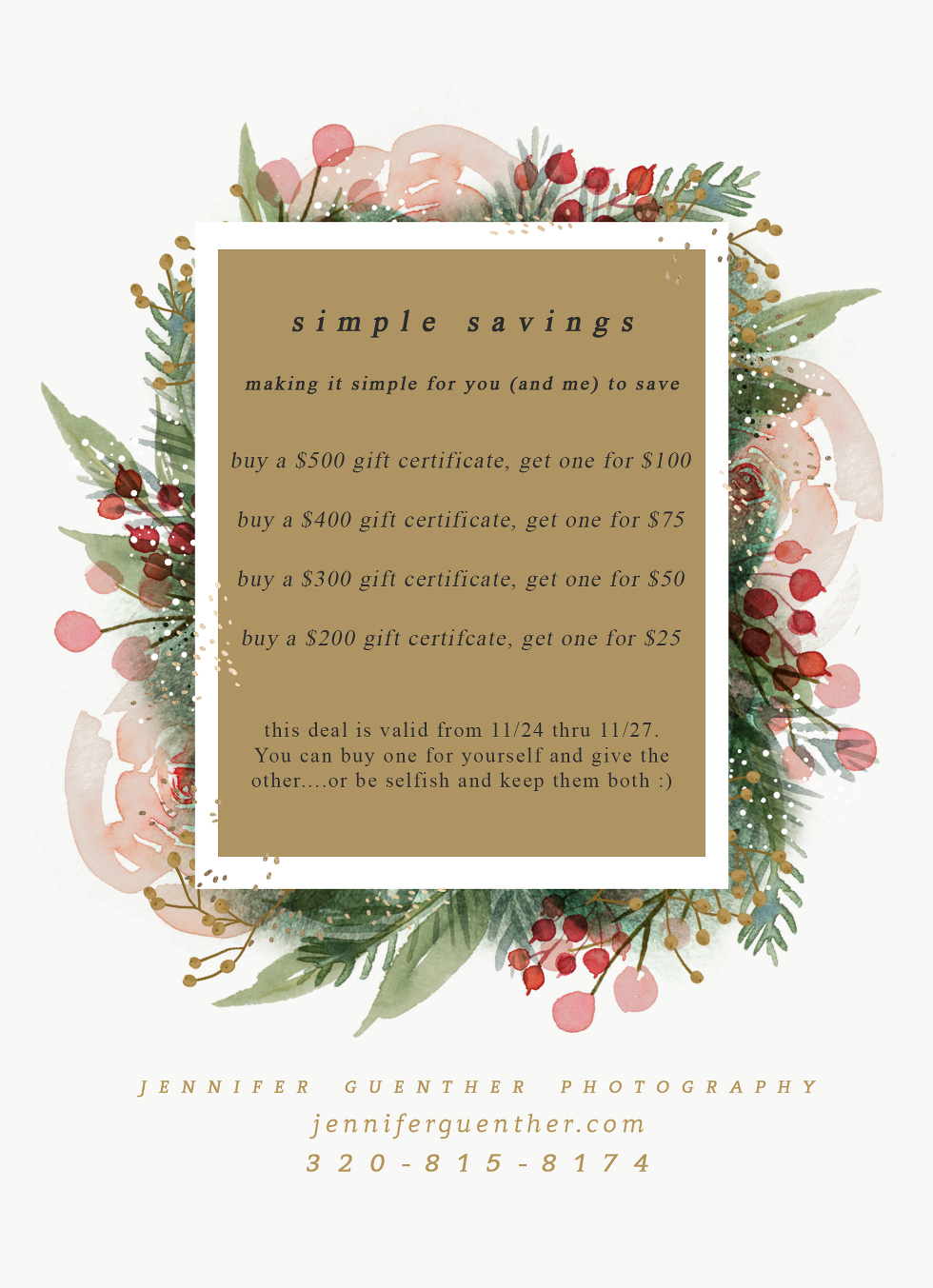 Use this link HERE to get your gift certificate savings!
On the Simple Savings register and type in your information to reserve a savings. I will be in touch with you next week to make arrangements and payments for your selected gift certificate amount.
Happy savings!
Jen